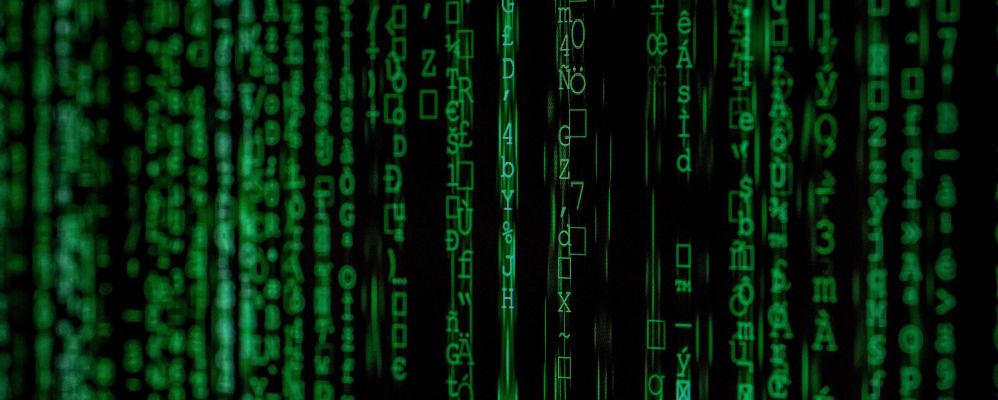 Data protection

General information
The following notes give a simple overview
about what happens to your personal information when you use ours
Visit website. Personal data is all data that you personally use
can be identified. Detailed information about privacy
Please refer to our privacy policy listed under this text.
Data collection on my website
Who is responsible for data collection on this
Website?
The data processing on this website is done by the
Website operators. Its contact details can be found in the imprint of this website
remove.
How do we collect your data?
Your data will be collected by us
communicate this. This may be e.g. to trade data that you put in one
Enter contact form.
Other data will be automatically available when visiting the website
captured by our IT systems. These are mainly technical data (e.g.
Internet browser, operating system or time of page view). The capture
This information is automatically provided when you enter our website.
What do we use your data for?
Part of the data is collected to be error free
Ensure website deployment. Other data may be for analysis
Your user behavior.
What rights do you have regarding your data?
You always have the right information free of charge
Origin, recipient and purpose of your stored personal data too
receive. You also have a right to the rectification, blocking or
To request the deletion of this data. For this and for further questions on the topic
Privacy policy you can always at the indicated in the imprint
Address to contact us. Furthermore, you have a right of appeal to the
responsible supervisory authority.
Analysis tools and third-party tools
When visiting our website can be your surfing behavior
statistically evaluated. This happens especially with cookies and with
so-called analysis programs. The analysis of your surfing behavior takes place in the
Usually anonymous; the surfing behavior can not be traced back to you. you
may disagree with this analysis or by not using it
prevent certain tools. Detailed information can be found in the
following privacy policy.
You can object to this analysis. About the
We will inform you of any possible contradictions in this privacy policy.
General information and mandatory information
data protection
The operators of these sites take the protection of yours
personal data very seriously. We treat your personal data
confidentially and according to the legal data protection regulations as well as
this privacy policy.
If you use this website, there will be different ones
personal data collected. Personal data is data with which
They can be personally identified. The present
Privacy Policy explains what information we collect and what we use it for
use. It also explains how and for what purpose this happens.
We point out that data transfer on the Internet
(for example, when communicating by email) may have security holes. On
Comprehensive data protection against access by third parties is not possible.
Note to the responsible body
The responsible body for data processing
this website is:
Ralf Ester
Pfluggasse 4
89522 Heidenheim
Germany
Mobile: +49 (0) 172 71 92 653
info@purchasing-support.com
www.purchasing-support.com
Responsible body is the natural or legal
Person who is alone or in common with others about the purposes and means of
Processing of personal data (e.g., names, e-mail addresses, etc.)
decides.
Revocation of your consent to data processing
Many data processing operations are only with yours
express consent possible. You can already granted one
Revoke consent at any time. This is an informal message by
E-mail us. The legality of the cancellation
Data processing remains unaffected by the revocation.
Right of appeal to the competent supervisory authority
In the case of data protection violations stands the
A right of appeal to the competent supervisory authority.
Responsible supervisory authority in data protection questions is the
State data protection officer of the federal state, in which our enterprise its
Seat has. A list of data protection officers and their contact details
can be taken from the following link:
https: //www.bfdi.bund.de/DE/Infothek/Anschriften_Links/anschriften_links ....
Right to data portability
You have the right to collect data based on yours
Consent or fulfillment of a contract
or to a third party in a common, machine-readable format
to be handed over. Unless you transfer the data directly to one
other responsible persons request, this takes place only, as far as it technically
is feasible.

SSL or TLS encryption
This site uses for security and protection purposes
Transmission of confidential content, such as orders or inquiries,
you send to us as a site operator, an SSL or. TLS encryption.
An encrypted connection can be recognized by the address line of the
Browser goes from "http: //" to "https: //" and to the lock icon in
Your browser line.
If SSL or TLS encryption is enabled, you can
the data you submit to us will not be read by third parties.

Information, blocking, deletion
They have to comply with applicable laws
at any time the right to free information about your stored
personal data, their origin and recipient and the purpose of the
Data processing and, if necessary, a right to rectification, blocking or deletion
this data. For this purpose and for further questions about personal data
You can always contact us at the address given in the imprint
turn.

Contradiction against advertising mails
The use of as part of the imprint obligation
published contact details for sending by not express
requested advertisement and information materials are hereby contradicted.
The operators of the pages expressly reserve legal steps in the
Case of unsolicited promotional information, such as
Spam emails, above.
Data collection on our website
cookies
The internet pages partly use so-called cookies.
Cookies do not harm your computer and do not contain viruses.
Cookies serve to make our offering more user-friendly, effective and secure
close. Cookies are small text files stored on your computer
and your browser stores.
Most of the cookies we use are so-called
"Session cookies". They are automatically deleted after your visit.
Other cookies remain stored on your device until you delete them.
These cookies allow us to recognize your browser on your next visit.
You can set your browser to use the
To be informed of cookies and allow cookies only in individual cases,
the acceptance of cookies for certain cases or generally exclude as well
Enable automatic deletion of cookies when closing the browser. at
Disabling cookies may impair the functionality of this website
to be disabled.
Cookies used to carry out the electronic
Communication process or to provide certain, by you
desired functions (e.g., shopping cart function) are required
Basis of Art. 6 para. 1 lit. f DSGVO saved. The website owner has
a legitimate interest in storing cookies for technical purposes
error-free and optimized delivery of its services. As far as others
Cookies (such as cookies to analyze your browsing behavior) are stored,
these are treated separately in this privacy policy.
Server log files
The provider of the pages collects and saves automatically
Information in so-called server log files that your browser automatically
sent to us. These are:
browser type
and browser version
used
operating system
referrer
URL
hostname
of the accessing computer
time of day
the server request
IP address
A merge of this data with other data sources
is not made.
The basis for data processing is Art. 6 para. 1 lit. f
DSGVO, which is the processing of data to fulfill a contract or
precontractual measures.

4592/5000The basis for data processing is Art. 6 para. 1 lit. f
DSGVO, which is the processing of data to fulfill a contract or
precontractual measures.

Analysis tools and advertising
Google Analytics

This website uses functions of the web analysis service Google
Analytics. Provider is the
Google Inc., 1600 Amphitheater Parkway, Mountain View, CA 94043, USA.

Google Analytics uses so-called "cookies".
These are text files that are stored on your computer and the one
Analysis of the use of the website by you. The by the cookie
Generated information about your use of this website is usually provided
transferred to a Google server in the US and stored there.

Google Analytics cookies are stored on
Basis of Art. 6 para. 1 lit. f DSGVO. The website operator has one
legitimate interest in the analysis of user behavior to be both
Web offer as well as its advertising to optimize.

IP anonymization

We have the function IP anonymization on this website
activated. This will get your IP address from Google within
Member States of the European Union or in other Contracting States of the
Agreement on the European Economic Area before transmission to the USA
shortened. Only in exceptional cases will the full IP address be sent to a server of
Google in the US and shortened there. On behalf of the operator of this
Website Google will use this information to your use of the website
to evaluate and compile reports on website activity
other related to the website and the Internet use
Provide services to the website operator. The as part of
Google Analytics transmitted from your browser is not included
other data merged by Google.

Browser plugin

You can save the cookies by a
prevent appropriate setting of your browser software; we will show you
However, in this case, you may not be able to find all of them
Functions of this website will be fully usable. You can
In addition, the collection of the cookies generated by the cookie and on your
Use of the website related data (including your IP address) to Google as well
prevent the processing of this data by Google by doing so under the
download and install the following link available browser plugin:
https://tools.google.com/dlpage/gaoptout?hl=de.

Opposition to data collection

You can collect your data through Google Analytics
prevent by clicking on the following link. It becomes an opt-out cookie
set the collection of your information on future visits to this site
prevented: disable Google Analytics.

In addition or as an alternative to the browser add-on, you can prevent tracking by Google Analytics on our pages by clicking on this link. An opt-out cookie will be installed on your device. This will prevent the collection by Google Analytics for this website and for this browser in the future, as long as the cookie remains installed in your browser.

More about how to handle user data on Google
Analytics can be found in Google's privacy policy:
https://support.google.com/analytics/answer/6004245?hl=de.

Order processing

We have a contract with Google for
Order data processing completed and set the strict specifications of
German data protection authorities when using Google Analytics completely
around.


Plugins and tools
Google Web Fonts

This site uses the standard representation of
Fonts called web fonts provided by Google. At the
Calling a page loads your browser the required Web fonts in their
Browser cache to display texts and fonts correctly.

For this purpose, the browser you are using must be
Connect to Google's servers. This will give Google
Aware that your website has been accessed via your IP address.
The use of Google Web Fonts is in the interest of a unified and
appealing presentation of our online offers. This constitutes a legitimate
Interest within the meaning of Art. 6 (1) lit. f DSGVO.

If your browser does not support web fonts, it will default to a font
used by your computer.

For more information about Google Web Fonts, see
https://developers.google.com/fonts/faq and in the privacy statement of
Google: https://www.google.com/policies/privacy/.